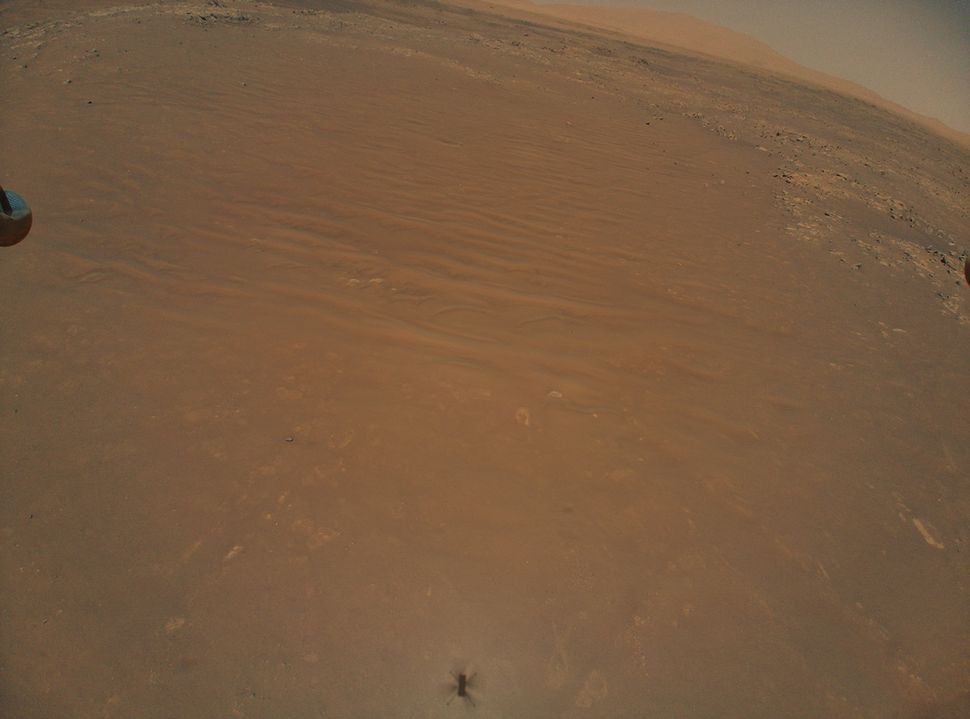 Can you identify the Mars vagabond in this sight from NASA's Ingenuity helicopter?
While flying over the Red Earth for the 11th time recently, the little helicopter captured a sight of its "mothership" — NASA's Perseverance rover, which landed in Mars' Jezero Crater with Resourcefulness put under its stomach on Feb. 18. 
"Resourcefulness's airborne photos are outstanding — however also much better when you reach play 'Where's Willpower?' with them," Robert Hogg, a designer at NASA's Jet Propulsion Lab in Pasadena, The Golden State, said in a NASA statement. "As soon as you discover our vagabond and also focus, you can construct some information, like the wheels, remote noticing pole, and also the MMRTG [Multi-Mission Radioisotope Thermoelectric Generator] on the aft end."
Video Clip: Ingenuity spots Perseverance during 11th flight on Mars
At the time this image was taken, Resourcefulness was flying 39 feet (12 meters) over the Martian surface area, concerning 1,600 feet (500 m) far from the vagabond. 
According to NASA's flight plan, the helicopter removed on Aug. 5 at about 12:50 a.m. EDT (0450 GMT) and also flew north-by-northwest for 130.9 secs, balancing a rate of around 11 miles per hour (18 kph).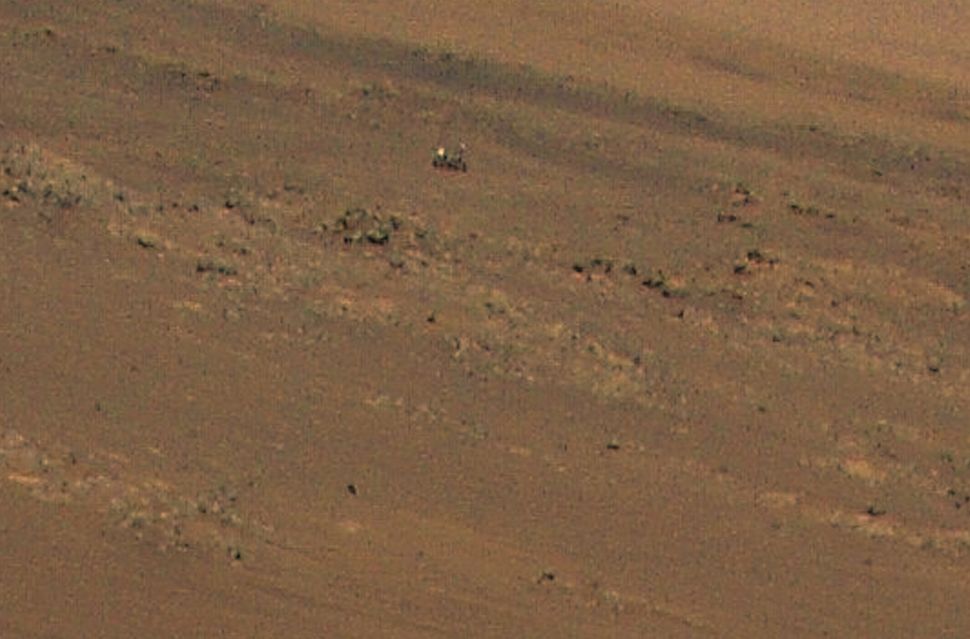 "Trip 11 was basically created to maintain Resourcefulness in advance of the vagabond, enabling it to remain to sustain Willpower's scientific research objectives by photographing interesting geologic attributes from the air," NASA authorities stated in the declaration. 
The helicopter is anticipated to fly over this area of Jezero Crater, called "South Seítah," at the very least again throughout its objective on the Red Earth. 
Email Hanneke Weitering at hweitering@space.com or follow her on Twitter @hannekescience. Follow us on Twitter @Spacedotcom and also on Facebook.
Credits.